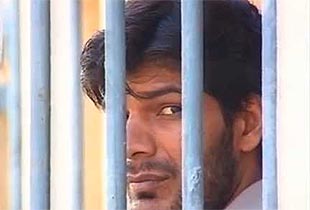 Thousands of inmates worldwide have taken part in 10-day prison courses
Vipassana meditation in prisons
Vipassana is one of the most ancient techniques of meditation. It was taught in India more than 2,500 years ago as a universal remedy for universal ills, i.e., as an Art of Living. Today, it can be understood as an instrument to change one's life pattern towards a better direction.
For prison inmates, Vipassana provides a tool that helps reduce negative mental states such as anger and aggression, and gradually leads to inner peace. For prison officers, the Vipassana Prison programme can, over time, help make the prison environment less violent and easier to manage as more and more inmates incorporate meditation into their daily lives.
The non-sectarian approach of Vipassana meditation welcomes participants from any background, regardless of religion or creed. Research studies on the effects of Vipassana meditation on inmate recidivism, substance abuse and behaviour have shown promising results.
The Vipassana Prison Project offers prison staff a unique and effective approach that complements existing programmes for inmates.
History and facts
Vipassana meditation courses were first taught in prisons in India in 1975. From that time on they have spread throughout the world. Prison courses have been held in many parts of the world – the Americas, Europe, Asia, New Zealand. In North America, there have been over thirty ten-day residential courses for more than 250 participants at five correctional facilities. In Europe, courses have been held in Ireland (2015), Spain (2003), UK (1998) and Israel (2007).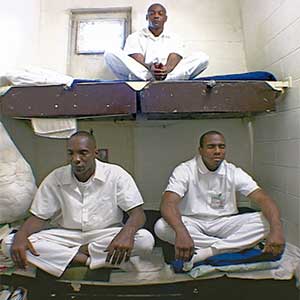 In 1994, the biggest Vipassana course of modern times was conducted in Tihar Prison jail (India), with over 1,000 participants. In India, there are several permanent centres in prisons. With sixty to eighty courses in over fifteen prisons each year, the Indian government advises Vipassana meditation as a standard for social rehabilitation. Additionally, prison officials and executives take part in Vipassana courses to foster their professionalism and to reduce stress.
Further courses have been realised in Taiwan, Mongolia, Thailand and Mexico. In North America, a Trust has been founded, dedicated solely to bringing Vipassana meditation into prisons. To date, thousands of inmates around the world have successfully taken part in ten-day prison courses.
Consequences and benefits for prisoners
Prisoners are confronted with themselves. Due to the strict course schedule they practise continuously to understand their mental life and to observe the interaction of mind and body by direct experience. As a consequence they realise how they react out of ignorance and that this often results in anger, aggressive behaviour, criminal activities and drug abuse.
The experience of the mind-body interaction leads to the gradual insight that they cannot blame anyone except themselves for the harmful actions they performed in the past. This leads to a changed life pattern and to a positive mental attitude, because they also learn how to prevent themselves from further reactions out of ignorance. Instead, they learn to act in ways that are beneficial to themselves and others, and how to cope better with their emotional experiences.
A common consequence is a better compliance by inmates with prison rules and programmes as well as reduced recidivism rates.
Quotes from prisoners
"For the first time I actually learned how to observe my anger. I was able to sit there and observe it."
"I made bad decisions, bad choices, but that's not me at all. 'Me' is totally different. I've learned that from these ten days."
"In this course I realised how much I hated myself and I dealt with it."
"I made mistakes, and everyone can change. I can say I've changed."
Quotes from prison staff
"I saw dramatic results in the inmates that participated . . . I saw honesty, I saw these inmates being honest about themselves. I saw them very open and not bothered by the rules . . . they were just okay with stuff." – Dean McGuire, Head of Security, NRF Prison, Seattle
"By introducing the technique of Vipassana, you're starting where cognitive and behavioural therapies leave off." – Dr Ron Cavanaugh, Director of Treatment, Alabama Department of Corrections
Documentary movies
There are several documentary movies about the implementation of Vipassana into prisons. They've had successful screenings at international movie festivals.
The Dhamma Brothers demonstrates how Vipassana is brought to a maximum security prison in Alabama, USA, in 2002.
Changing From Inside shows the ongoing work of a regular prison programme, 1997–2002, in the NRF Prison in Seattle, USA.
Doing Time, Doing Vipassana is a record of the 1994 Tihar Prison course in India, with more than 1,000 participants.
Vipassana – the Path of Liberation documents a Vipassana course in a prison in Brazil, showing the positive results on inmates' behaviour and their recuperation.
Vipassana in Mongolian Prisonsreflects on the beneficial experience after inmates completed ten-day Vipassana courses in Maanit Maximum Prison in Mongolia.
Framework conditions and requirements
To hold a Vipassana meditation course in prisons, there is no charge to either the participants or the prison facility. The facility need only provide separate housing and food for the inmates, as well as for the Vipassana volunteers who conduct and manage the course. A vegetarian menu is preferred.
In addition, a meditation hall or classroom is required. Another pre-requisite is that one or more personnel from the prison staff take a ten-day course at one of the established Vipassana meditation centres before a course can be conducted at that prison facility.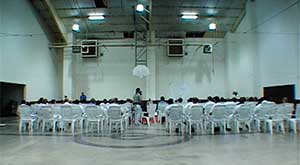 Security is of utmost importance. Therefore, close co-operation between course helpers, conducting teachers and prison officials and staff ensures the positive outcome of a ten-day course. The participation at a ten-day course is always an act of free will for every inmate. However, a careful selection of participants is required. This includes several information meetings and personal talks with possible participants.
Scientific studies and evaluation
There are several research studies about the effects of Vipassana meditation courses. Most of them are related to prison courses and to prisoners.
A research study related to the NRF Prison programme in Seattle (funded by the National Health Institute, USA; 1997–2002), carried out two years after their first course, showed that participants were able to cope better emotionally and experienced a reduction in drug abuse, according to self-assessment reports. Inmates who took a ten-day course were less likely to perform criminal actions than inmates who did not participate. The study reports a 20% lowered recidivism rate compared to non-participants. Both sexes gained the same benefit.
Another study took place in Taiwan in 1996, where twenty-four inmates enrolled in a ten-day Vipassana course. The study focused on qualitative data, analysing behavioural changes as a consequence of practising Vipassana. All the twenty-four meditator participants reported positive changes as a consequence of the course. 50% reported an increase in mental calmness, an enhanced level of inner peace and improved coping strategies. Up to one-third showed increased levels of empathy, less ego-perspective and took more responsibility for their own actions. The author's conclusion found five dominant areas of positive effects: social behaviour; somatic and psychosomatic effects; self-observation and self-control; deep psychodynamic nature; and wisdom gained by observing mind and body. He concluded further that there is scientific evidence which shows that Vipassana has a real, substantial effect at the deeper somato-mental levels that are responsible for human actions.
What is actually taught?
A practitioner of a ten-day Vipassana meditation course learns several important issues that also give benefit in daily life, activities and decision making:
To live an ethical and moral lifestyle by abstaining from harmful activities
To master one's own mind by concentration on the natural breath coming in and going out
To develop insight into one's own mental structure by direct observation. The interaction of mind and body is analytically researched by observing bodily sensations and by not reacting to them. The changing nature of every ordinary sensation is the key focus of this work.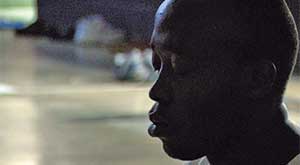 After the course, participants are advised to practise Vipassana meditation twice a day on a daily basis. The benefit of the practice is strongly supported by group sittings (peer support) and by occasional sittings with teachers. Teachers can help to clarify the appropriate application of the technique during practice sessions and in daily life.
Click here for a PDF entitled Vipassana Meditation in Prisons – Introductory Information.